PE200 RV Camping Pellet

Stove
The PE200 pellet stove combines the firebox and the oven, the temperature of the firebox can be directly transferred to the interior of the oven below, so that the temperature of the oven can easily reach 200 ° C / 400 ° F, and the highest temperature can reach 260 ° C / 500 ° F. The glass on the front door and the glass on both sides can make the heat radiation from the firebox transfer to the tent interior more quickly, so that the temperature inside the tent can rise faster. This non-electric pellet stove with oven has a small footprint and is fully functional, perfect for RV travel!
PRODUCT SPECIFICATION
WHAT'S INCLUDED:
304 stainless steel smoke pipe
70-70*275mm smoke exhaust pipe 6 pieces
70-70*260mm smoke exhaust pipe 1 piece
70-70*260mm smoke exhaust port 1 piece
Accessories
Black solid ash rake 1 piece
Furnace tube fixing triangle piece 1 piece
Heigu small fireplace canvas bag 1 piece
manual
Product manual 1 copy

PE200 Camping Pellte Stove Details


Efficient and Eco-Friendly Wood Pellet Fuel
Upgrade your camping experience with the PE200 Pellet Oven Stove, a non-electric oven camping tent pellet stove that combines convenience, efficiency, and versatility. Designed for outdoor enthusiasts, this stove is a game-changer when it comes to cooking delicious meals during your camping adventures. (Why choose wood pellets as fuel?)



PE200 Camping Pellet Stove | Efficient Combustion for Optimal Performance
Fueling this stove is a breeze, as it operates on wood pellets, providing a sustainable and eco-friendly fuel source. The use of wood pellets not only reduces your carbon footprint but also ensures efficient combustion, maximizing heat utilization. Say goodbye to traditional fuel options and embrace the simplicity and efficiency of wood pellet fuel.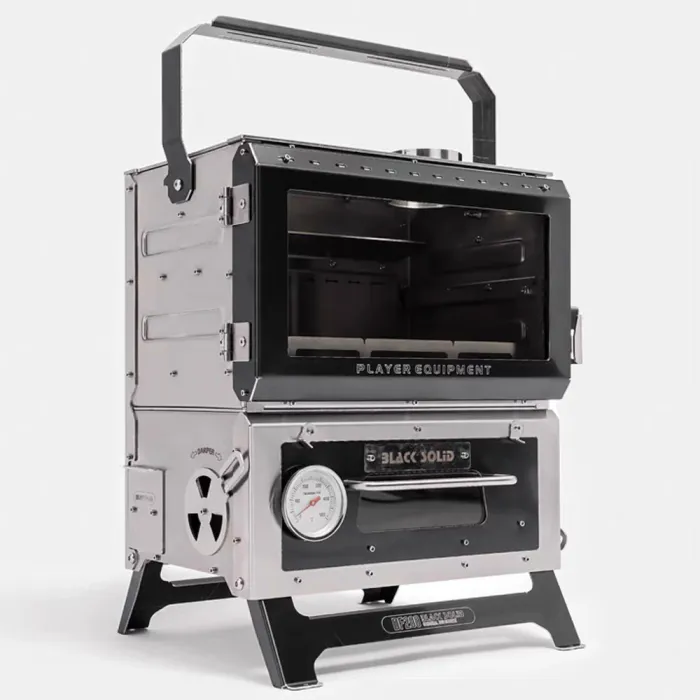 PE200 Camping Pellet Stove | Simultaneous Cooking and Baking with Combustion Chamber and Oven Combination
One of the standout features of the PE200 Pellet Oven Stove is its unique combination of a combustion chamber and oven. This innovative design allows you to simultaneously cook and bake, expanding your culinary possibilities while minimizing the need for additional equipment. Prepare a hearty stew on the stove while baking a fresh batch of cookies in the oven – all in one compact and portable unit.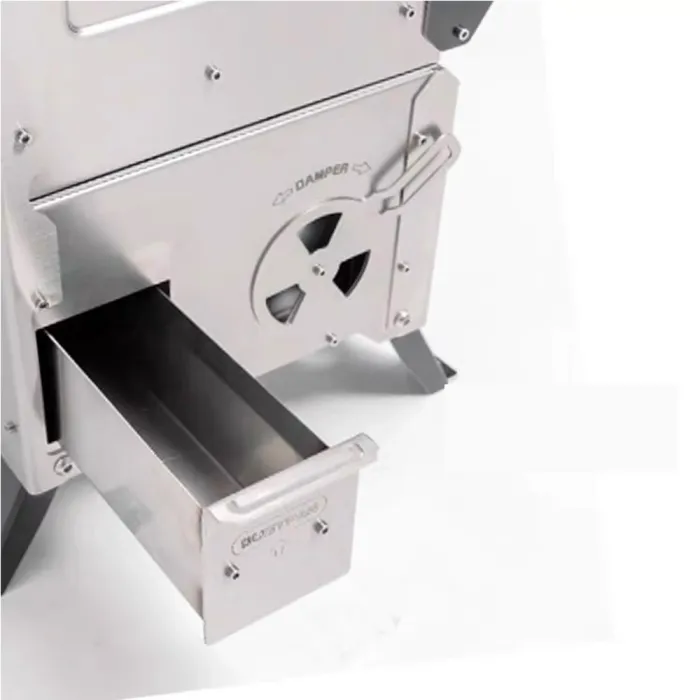 PE200 Camping Pellet Stove | Precise Temperature Control for Perfect Results
With the PE200 Pellet Oven Stove, you have full control over your cooking. Enjoy precise temperature control, ensuring that your meals are cooked to perfection every time. Whether you're grilling, baking, or simmering, this stove delivers consistent and reliable heat, guaranteeing delicious results for your camping culinary creations.
SoloWilder PE200 Camping Pellet Stove: Trusted Quality and Performance
Don't miss out on the SoloWilder 2023 new arrival that is revolutionizing camping cooking. SoloWilder is known for its commitment to quality and performance, and the PE200 Pellet Oven Stove is no exception. Built with durability in mind, this stove is ready to withstand the rigors of outdoor adventures while providing reliable and efficient cooking capabilities.
Elevate Your Camping Experience with the PE200 Pellet Oven Stove
Upgrade your camping gear with the PE200 Pellet Oven Stove and take your outdoor cooking to the next level. Embrace the convenience, efficiency, and versatility of this remarkable stove as it transforms your camping meals into culinary delights. Order the PE200 Pellet Oven Stove today and experience the unbeatable combination of functionality, efficiency, and reliability.